About Us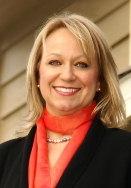 Boyleston Realty & Auction is a full-service professional auction company specializing in asset disposition via online auctions for real estate, personal property, business and estate liquidations, as well as government and municipal auctions.
Founded in 1977 by Louis Boyleston, CAI, the company has been under the leadership and guidance of second-generation auctioneer Gina Boyleston, CAI, AMM since 1982. Boyleston Realty & Auction is Northwest Florida's longest established full-service auction company and has sold millions of dollars of assets for satisfied clients.
Gina Boyleston earned the prestigious CAI designation, Certified Auctioneers Institute, granted by the National Auctioneers Association. CAI is an executive development program offering coursework in management skills, business ethics, finance, new sales techniques, marketing, and more. Less than 5% of auctioneers nationwide hold the CAI designation.
Gina competed and won the Florida Auctioneers Association 2022 Bid Calling Championship.
In addition to CAI, Boyleston earned the NAA's Auction Marketing Management (AMM) designation. Integrating current marketing trends, including digital, SEO, target marketing via Facebook, Instagram and YouTube gives buyers and sellers an effortless platform to buy and sell assets quickly, transparently, and for fair market value.
Boyleston Realty & Auction utilizes on-trend marketing techniques and industry best practices to reach qualified buyers for sellers' assets. Accelerated auction events are tailored specifically to the needs and goals of each client. No two auctions are alike, and Boyleston Auctions has the experience, knowledge, and expertise to guide sellers and buyers through the ever-expanding arena of online auctions.
At Boyleston Auctions, our clients' success is our #1 priority. To schedule a free, private consultation to discuss your goals and how auctions can benefit you, call Gina Boyleston today at (850) 393-1154, or email Gina at GinaBoyleston@gmail.com.
Boyleston Realty & Auction has successfully represented at auction the following:
Banks, Estates, Guardians, Trustees, Individuals
Small Business Owners
Restaurant Liquidations Including Franchises and Family Owned Operations
City of Pensacola
Escambia County
Emerald Coast Utilities Authorities
Defense Contractors, Construction Companies, Road Contractors
U. S. Bankruptcy Court
U. S. Small Business Administration
U. S. Marshals Service
Since 1977, Proven Results! Let us Put Our Experience to Work for YOU!